Learn about Baker Street Creations
In Store Shopping Locations

The Curated Market

2116-A Queen St E, Toronto, ON M4E 1E2

The Artisan Boutique

130 Dunlop St E, Barrie, ON L4M 1B1

One and Only Handmade Marketplace

215 St Andrew St W, Fergus, ON N1M 1N8

The Local Life on Locke

218 Locke St S, Hamilton, ON L8P 4B4

Small Batch Soaps & Marketplace

1397 York Rd Unit 2, St. Davids, ON L0S 1J1

Bliss Artisan Boutique

1429 King St N, St. Jacobs, ON N0B 2N0

Cedar Lake Studios

cedarlake.ca
FAQ

How do the Gramophones work?

-The Gramophones are designed to be completely hollow on the inside, similar to the gramophones of old. So when you place your device onto the base, the speaker of the device plays into the amplication hole in the base and projects out through the gramophone horn, giving your music that nice vintage gramophone sound!

How long does it take for my gramophone to be made once the order is placed?

-Gramophones are completed and shipped within 1-2 weeks, but we try our best to fulfill rush orders as well. Please contact bakerstreetcreations@gmail.com prior to ordering to confirm availability.

Will all phones work with the Gramophones?

-The gramophones are designed to work with any phone that has a speaker on the outside of the device. All Apple products and majority of samsung and other models will work perfectly. For non Apple and Samsung products, you may just need to rotate the device so the speaker lines up over the amplifcation hole in the base.

What happens if my package is lost or stolen?

-We at Baker Street Creations are not responsible for any packages that may be lost or stolen after it has been shipped. Every package will have a tracking number that will allow you to stay up to date with its estimated delivery.

Upcoming Shows

Handmade Market Niagara

Nov 17-19

Niagara Falls Convention Centre

The Handmade House Christmas Market

Sunday Dec 3

Shawn and Ed Brewery

Cambridge Christmas Market

Dec 9-10

Cambridge City Hall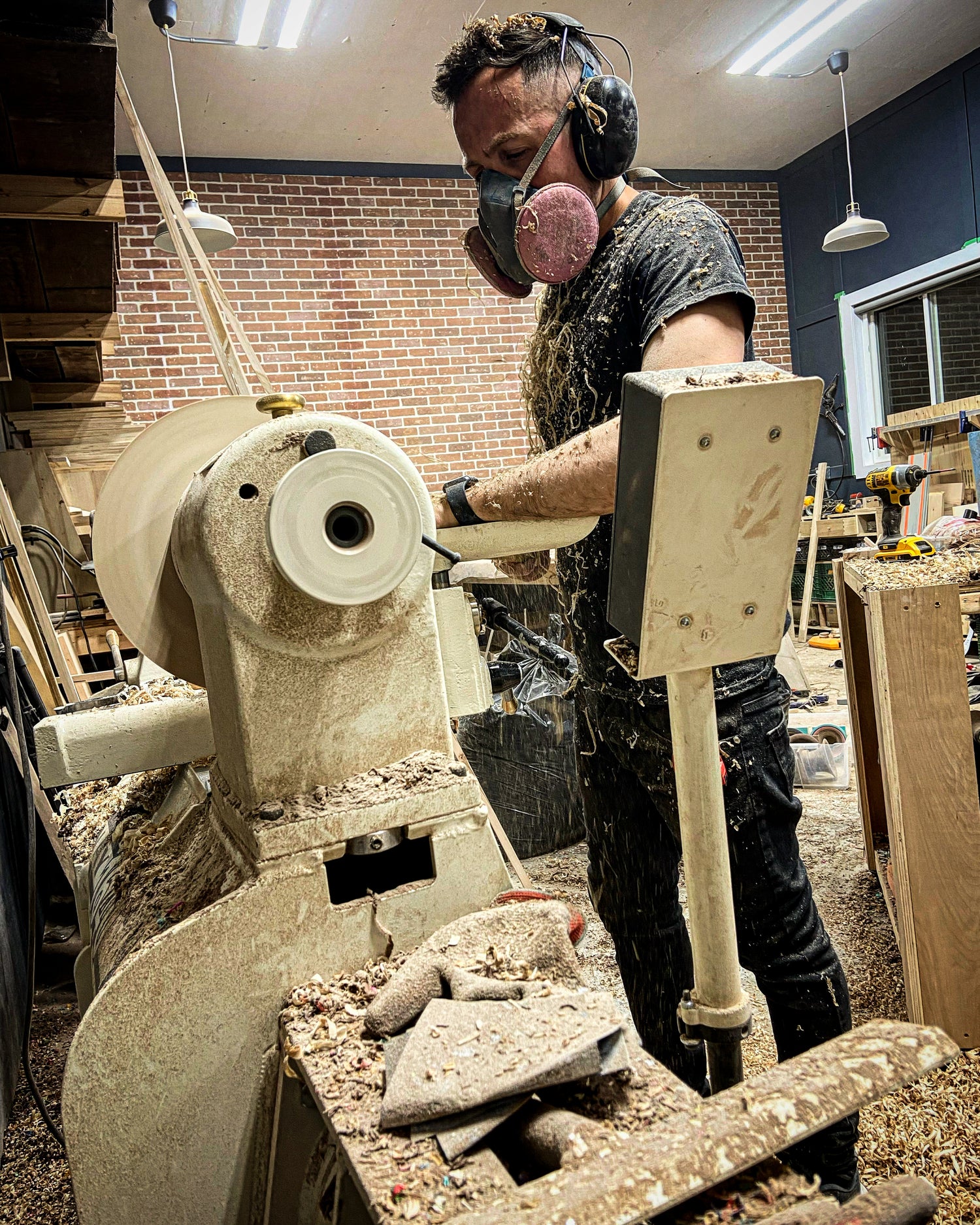 The Builder Behind Baker Street Creations
Baker Street Creations began in 2018 by me, Neill Nucifora. I had always been drawn to building things ever since I was a kid, and specifically liked things that were more on the creative side. I started to get more seriously into woodworking in my 20s with some small projects, but it wasn't until I took a woodturning course that I found my true passion!

However it wasn't until I was on the search for a gramophone when that all changed. Being an old soul at hear, I always had a fascination with gramophones. Both their look and the sound they make was something that always appealed to me and I was determined to find one for our new family home. But as I began looking, I realized that the majority of gramophone either have to be cranked, only play records, or both, and I was hoping to find a way to retrofit one to use my phone with. And that's when the light bulb went off! I thought, your a woodworker, why not try to build one? And so that's what I did!
It took months and months of trial and error but in 2018, the first Baker Street Creations gramophone was made, and I haven't looked back!